Handmade, Coptic bound, 5 x 5, Beaded Pages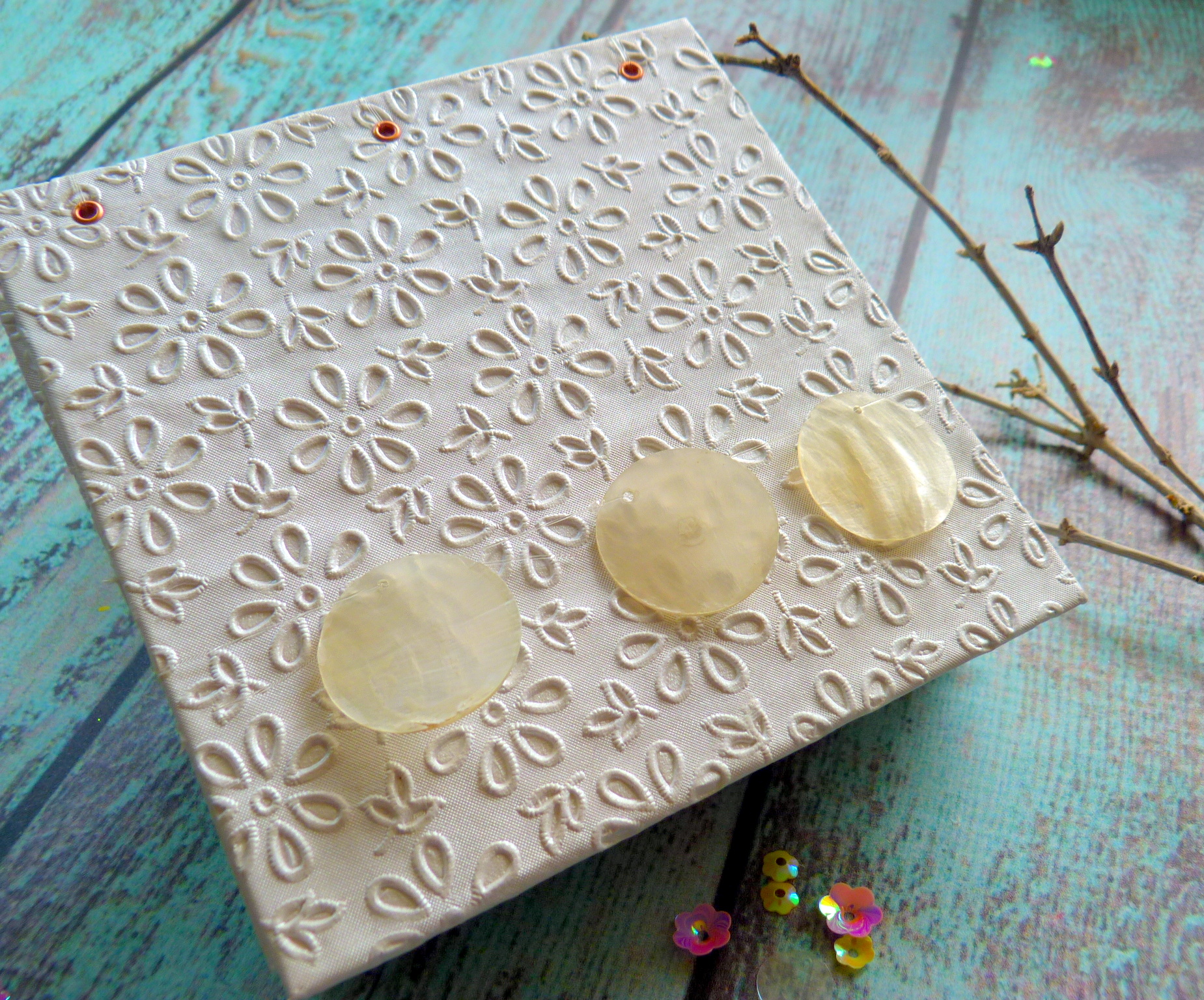 Handmade, Coptic bound, 5 x 5, Beaded Pages
Features: Inside the white embossed cover and beaded spine, each inside page is adorned with stitched sequins - every page is different - write on this if you dare!

About the Book:
Measurements: 5.25"w X 5.25"h x 1.75" inches
Inside pages: 16 white, beaded watercolor sheets
Paper weight: 300 gsm Fabriano watercolor paper
Binding method: Single page slipknot stitch
Suitable for: Pen, pencil, ink, mixed media and watercolor
Part of the Couture Series of Handmade Books.

Did you know that each Couture series book comes with a complimentary mini-notebook as a special gift for you?