Handmade, Stab Bound Book, 6 x 9 Vertical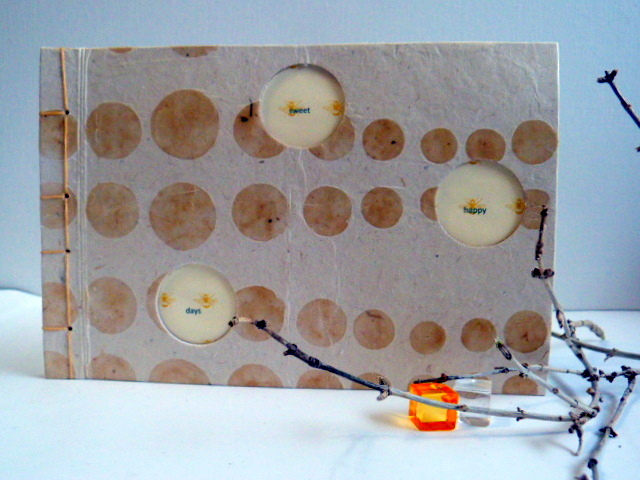 Handmade, Stab Bound Book, 6 x 9 Vertical
Features: Circular cut outs to highlight "sweet" "happy" "days" with a japanese stab binding method; bee paper design on inside covers
About the book:
Measurements: 6"w X 9"h x .75" inch
Inside pages: 40 white, unlined pages
Paper weight: 300 gsm Fabriano mixed media paper
Binding: Japanese stab binding
Suitable for: Pen, pencil, ink, mixed media and light watercolor
Note: This binding may not allow the book to lay flat when open. In order to maintain the integrity of the cover it has not been pulled back to its maximum position. Please feel free to do so once you receive your book.

Part of the Couture Series of Handmade Books

Did you know that each Couture series book comes with a complimentary mini-notebook as a special gift for you?